The ELEPHANT PRESENTS The "Original" Trilogy at Redmond Ridge
Market Report: August 2020
PRESENTED BY DEVINSANFORDHOMES.COM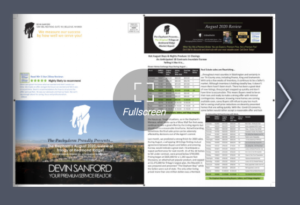 Hot August Days & Nights Produce 11 Closings
          An Anticipated 18 Contracts Inundate Escrow
                 Telling it like it is…
Eleven Homes Exchange Keys During August …
 
Model
Square Footage
NWMLS

Number

Original Asking Price
Asking Price when Sold
Final Sale Price
Days on Market
Remarks
1
Townsend
1,340
1628273
$600,000
$600,000
$600,000
2
Quartz Kitchen Counters & Hardwoods
2
Orchard
1,440
1638091
$665,000
$665,000
$654,750
1
Upgraded, Corner Lot
3
Discovery
1,350
1610827
$675,000
$675,000
$673,500
3
Superior Upgrades & Greenbelt w/back lawn
4
Sammamish
1,640
1616860
$700,000
$700,000
$695,000
17
Luxurious but Greenbelt abuts Novelty Hill Road
5
Monaco
1,590
1584757
$749,950
$739,000
$719,000
104
Backed to Mesa Wall
6
Alder
2,630
1619551
$840,000
$840,000
$820,000
6
Corner Greenbelt
7
Maple
2,505
1599479
$920,000
$880,000
$880,000
64
1% Listing Fee then a $40,000 Price Drop!
8
Cedar
2,409
1631623
$988,000
$988,000
$1,000,000
4
Hobby _Workspace Upgrade & Greenbelt!
9
Hemlock
2,305
1627745
$1,050,000
$1,050,000
$1,050,000
3
Gardeners Dream Lot!
10
Maple
2,500
1580751
$1,140,000
$1,140,000
$1,100,000
36
Pleasing Greenbelt & Pond Views.
11
Monticello
2,680
1636955
$1,150,000
$1,150,000
$1,150,000
2
Close to Club
The Elephant Representing Smaller Home Seller and Larger Luxury Home Buyers!  
Real Estate sales are flourishing…
…throughout most counties in Washington and certainly in our Tri-County area, including Pearce, King and Snohomish. With only a few weeks of Inventory, it continues to be a Seller's market. Although inventory is holding steadily low, it doesn't mean there hasn't been much. There has been a good deal of new listings; they just get snapped up quickly and don't have time to accumulate. This means Buyers need to be on their toes and ready to make a strong offer with minimal contingencies. However, knowing more homes are coming available soon, savvy Buyers still refuse to pay too much. We're seeing small price reductions on decently presented homes that are selling quickly. With the  Covid-19 concerns, some Sellers would rather accept a reasonable offer and lock the house up. Tough situations, as in the Elephant's Monaco, which backs up to a Mesa Wall five feet away, continue to take a good effort by the Listing Agents but should sell in a reasonable timeframe. Notwithstanding, sometimes the final sales price can be adversely affected by decisions out of the Agent's control.
An Astounding 18 Flood Escrow with Work…
 
Model
Square Footage
NWMLS

Number

Original Asking Price
Asking Price when Sold
Days on Market
Remarks
1
Discovery
1,350
1622697
$615,000
$605,000
46
Nice View…Formica & Vinyl
2
Union
1,510
1602333
$616,979
$615,979
98
Nicely Upgraded

ARCH

home
3
Discovery
1,361
1605651
$630,000
$620,000
84
Clean…Formica, Vinyl & Wall
4
Discovery
1,350
1647062
$629,500
$629,500
2
Greenbelt, Granite Tile, Modest
5
Orchard
1,440
1631867
$649,000
$629,900
43
1% Listing Fee dropping over 3%
6
Union
1,550
1636228
$637,000
$637,000
3
Higher Level of Upgrades
7
Washington
1,900
1646988
$665,000
$665,000
10
1.5 Story Backing to Parkway
8
Whidbey
1,680
1604893
$725,000
$669,000
109
 

Non-Area Brokerage-Dropped 8%

9
Whidbey
1,680
1607327
$748,000
$719,000
76
1% Listing Fee…4% Price Drop!
10
Whidbey
1,671
1653672
$725,000
$725,000
1
Lovely Lot/Home Priced too Low.
11
Whidbey
1,680
1648792
$750,000
$750,000
13
Nice, Close to Club, Mid-Upgrades
12
Whidbey
1,671
1596823
$787,000
$755,000
96
Close to Club, Poor Presentation
13
Washington
1,871
1616883
$756,000
$756,000
17
Fabulous Greenbelt & Yard
14
Bainbridge
1,870
1632808
$760,000
$760,000
4
Lovely in & Out, Beside Parkway
15
Vancouver
1,958
1642068
$769,000
$769,000
14
Nicely appointed, small corner lot
16
Maple
2,298
1646842
$975,000
$975,000
4
Well-appointed, corner lot
17
Hemlock
2,165
1650540
$1,095,000
$1,095,000
1
Updated Kitchen/Baths/Greenbelt
18
Maryhill
3,535
$1,375,000
$1,375,000
$1,375,000
3
Very Upgraded-Huge Home Site
The Elephant Representing Luxury Home Sellers.
Last month, we predicted a strong finish for 2020 sales. During August, a whopping 18 listings finding mutual agreement between Buyers and Sellers and entering Escrow, would indicate a great start. I'd anticipate a repeat performance for next month. 15 of the 18 homes to fall under contract, were priced below $769,000. Pricing began at $605,000 for a 1,340 square foot Discovery; an attached yet popular product, and capped at $1,375,000 for Trilogy's largest plan, the Maryhill. It was prepared and presented "The Elephant Way" while the Sellers were out of state. The only other listing priced more than one million dollars was a Hemlock with a custom Kitchen and other upgrades beyond what was available from the builder. Other agreements included a highly upgraded ARCH home at an asking price of $615,979, which spent 98 days on market and required a maximum household income qualification.
There was a whirlwind of Whidbey plan activity with five going "Pending". Asking prices began at $669,000 after an 8% price drop from $725,000 on a home listed by a Brokerage out of Lynnwood, to a high of $755,000 after a 4% price drop from $787,000 on a poorly presented home near the Cascade Club. That is a huge asking price spread for identical floor plans. When it was just me and a few other  resident, Trilogy-focused, Listing Brokers we could count on one hand, pricing was strong and consistent. Most have retired. I and one Windermere Broker remain. Recently, pricing is all over the place due to an eclectic group of outside Brokers listing properties but not knowing  the ins and outs of Trilogy. The Whidbey selling the fastest was an upgraded gem of the bunch, located on a superior, cul-de-sac  lot and offered at a too modest $725,000. Let us hope they had some sort of a bidding war to elevate the price; perhaps that was their strategy. I know the home well as I sold and supervised it when built as new construction.
To see more of this Stunning Maryhill, check out www.DevinSanfordHomes or simply scan this QR code with your Smart Phone App. The Sellers were out of state from signing the listing until after the home sold and it was time to pack. The Elephant handled everything while the Owners were swimming in Maui.
INVENTORY SLIDES TO SEVEN…
 
Model
Square Footage
NWMLS

Number

Original Asking Price
Current Asking Price
Days on Market
Remarks
1
Orchard
1,440
1646935
$642,000
$642,000
17
Connected at Garage & Great Room
2
Townsend
1,335
1530439
$695,000
$655,000
328
Nearly One Year on Market
3
Sammamish
1,640
1654491
$680,000
$680,000
6
Clean w/Carpet, Formica & Vinyl
4
Bainbridge
1,870
1586666
$819,000
$790,000
146
Nice Home – Zero Back Yard
5
Nice
1,960
1638760
$875,000
$875,000
29
Rare Home – Not Staged; Empty
6
Cedar
2,300
1621992
$990,000
$965,000
69
Not a Great Presentation
7
Monticello
2,695
1651246
$1,250,000
$1,250,000
6
Upscale Cul-de-Sac/Greenbelt
Note: Inventory is as of the last day of the month. More homes may be available by the time you read this report. See all "Current Trilogy Listings" at www.DevinSanfordHomes.com under the Trilogy Tab.
Time on Market Relative to Offering
Quick turnover keeps inventory hovering around seven or eight most of the time, with peaks around a dozen give or take. I love the Townsend plan and the one listed is very nicely upgraded, sits on a spacious lot, is classy and staged very well. So why has it been on the market nearly a year? It's a classic example of missing out on offers from that initial flurry of showings typical when a home first comes on the market. It was priced too high to start off with and now it's stigmatized. I'd encourage the right fit Buyer to make an offer on this alluring home.
When it's not the presentation, it can only be one other thing…price. You see, the price should not be the same for two identical floor plans if one is inferior or superior to another in location, view, upgrades, condition, or configuration. "Configuration" refers to the Port Collection, primarily. These plans can be less valuable if they're connected to another unit with a common wall or "zero lot line", worth a bit more if only connected by the garage and even more if standing alone, meaning not connected to anyone. There are more configurations still, and most Brokers don't know what they are. No two Vancouver plans are the same, as goes with the other 22 floor plans and various lot and upgrade situations in Trilogy. I'm surprised more and more, in my conversations with newer Trilogy Members how little they know about the floor plan choices since they only bought in recent years. There are no models to roam or developer salespeople to explain the layouts that can come  up and they hire Real Estate Agents who don't know them either. As I wrap this report up with the Kentucky Derby broadcasting in the background, I'm going to continue to beat this not-so-dead horse until readers quit needing guidance. The horse's name is "Don't hire a friend". He's trailing the pack and "Community Expert" is crossing the line 15 lengths ahead of "Seasoned Broker". The purse goes to "Happy Owner".
Telling it Like it is
No, I do not think I am the end all in Trilogy. I hope my commentary is not taken in that context but rather taken out of recognition that I care. It's that simple and I see far too many mistakes.  I love this community and I have an inherent flaw that gives me a propensity to want to help people and processes. I'm in my 17th year concentrated on Trilogy. I do care about how well Sellers come out monetarily, when packing and leaving their results for the those who follow to deal with; good or bad. I do care about the Buyers who have been dreaming of becoming Members for years. They deserve a comfortable, solid home at a fair price. So, please, when you are reading my short comments in the charts or within the commentary, know that it comes from a place of compassion and informing  thus,  I must tell it like it is.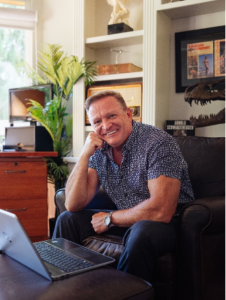 That's a wrap for August. Until the next issue, please be kind to one another and take care of yourself.
A Recap of 2020 Month over Month Statistics:
Jan.
Feb.
Mar.
April
May
June
July
Aug.
Sept.
Oct.
Nov.
Dec.
YTD
 
$old
2
8
10
6
5
5
9
11
 
 
 
 
56
Pending
7
8
7
4
5
9
9
18
 
 
 
 
 
Active
9
6
7
10
14
14
9
7
 
 
 
 
 
$old D.O.M.
38
19
7
67
85
 

28

 

26

 

22

 
 
 
 
 
Active D.O.M.
63
46
73
48
43

55

 

76

 

86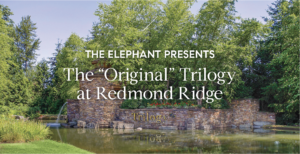 NOTICE: – If you'd like to join the hundreds of Trilogy Members who get these monthly reports DAYS SOONER via E-Newsletter, join at www.DevinSanfordHomes.com under the "ABOUT" tab and we'd be happy to add you to our list of privileged recipients.
See 90+ Five Star Reviews at www.zillow.com. Just click on "Agent Finder and Search for Devin Sanford.