Inventory Comes Alive the First Week of June. Majority of Sales well over Asking Price. Offers are Strong but Less of Them
June Hit an Even 10 Closings
 
Model
Square Footage
NWMLS
Number
Original Asking Price
Final Sale Price
Days on Market
Dollars/ Square Foot
Remarks
1
Angeles
1,210
1781494
$639,000
$630,000
9
$520.66
Smallest of 23 Floor plans
2
Chelan
1,300
1763311
$650,000
$650,000
6
$500.00
2nd Smallest and Attached
3
Orchard
1,440
1758000
$724,900
$725,000
7
$503.47
Record Price/Attached Plan
4
Townsend
1,340
1775289
$748,000
$748,000
5
$558.21
Well-Appointed
5
Madison
1,810
1787742
$885,000
$955,000
5
$527.62
Granite Slab Baths, Hardwoods
6
Monaco
1,610
1764366
$938,800
$1,050,00
5
$652.17
Nice & Below  Golf Course
7
Maple
2,370
1775060
$1,125,000
$1,125,000
5
$474.68
Backs to Tolt River Pipeline
8
Hemlock
2,170
1775096
$1,019,000
$1,140,000
3
$525.35
One Home from Parkway
9
Hemlock
2,310
1769660
$1,179,500
$1,179,500
4
$510.61
Lovely Greenbelt Home
10
Hemlock
2,170
1785068
$1,198,000
$1,260,000
4
$580.65
Corner Lot near Club House
The Elephant Serving Sellers
Low to none has been the challenge with inventory for many months in a row. In my last report, I mentioned that it will begin to grow slowly, and pricing should settle down a bit. With an average of six and seven days on the market, respectively, for June and Julys'  25 combined sales. we can see the inventory did begin to grow significantly. However, virtually every one of those sales came on and off the market during the same month they were listed. I don't recall seeing that before. Usually, a good percentage of those agreements were written at least 30-45 days before closing, not in the same month. Buyers want to win. Despite low interest rates, many have offered proof of cash and a speedy closing.
For the first four months of the year, closed sales were averaging roughly between 103% and 105% of the asking price. However, they were mostly smaller homes averaging  $920K for January, $850K for February's two Bainbridge sales, $925K for March and $867K for April. Again, there were a lot of smaller collection closings and attached homes in the mix.  During May, the million dollar and then some sales  came out of the woodwork, and it jumped to 111% with an average sales price of over $1,073,000. Then it was on! Lovely homes were coming on the market like gangbusters and prices skyrocketed as pent up, overly qualified Buyers fought to win, it seems no matter what. Keep in mind, the average D.O.M. were  at four even though, virtually every new listing is posted as having an offer review date five or more days down the road. Buyer's Brokers throw that out the door and submit their offers anyway with an expiration date usually only giving the Sellers a few business hours to accept, counteroffer or take their chances holding out for something better that may or may not come along.  Also, be aware that four D.O.M., is probably closer to two. Most homes come on in the evening and one day is gone.  It may take another day for a final initial or to update the MLS.
It is incumbent upon Listing Brokers to timely forward all offers to Sellers, no matter when they arrive. Helping Sellers understand their options and risks takes time and an available Listing Agent who is not spread too thin. A Seller would not want to miss this window of opportunity due to an overly busy Listing Broker. The Elephant prefers quality over quantity.
---
June Closings for the Pachyderm include:
Orchard Plan – $725,000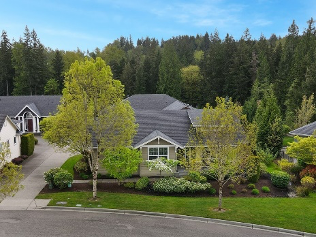 Maple Plan – $1,125,000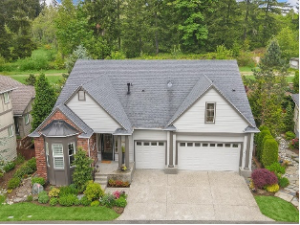 Hemlock Plan $1,179,500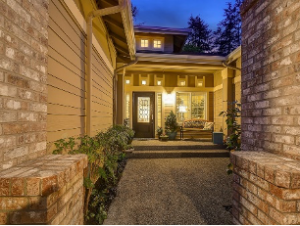 ---
The Orchard set a record for the highest price received to date for the attached configuration of this plan. I commend the Seller for investing in Interior Paint, Landscaping and of course, Professional Staging. All three homes sold full price or slightly better, when the crazy bidding wars were periodic and had not built to the current situation.
May and June secured a few off the wall prices here and there for various floor plans. These sales were spotty yet great for neighborhood banter.  I guess my other prediction is a bit slow to happen; you know, the other part of my last report where I thought pricing should level off? I still believe it will but apparently not yet…COMETH JULY!
July Sales Increase 50% over June with 15
 
Model
Square Footage
NWMLS
Number
Original Asking Price
Final Sale Price
Days on Market
Dollars/ Square Foot
Remarks
1
Washington
1,900
1770846
$789,000
$755,000
30
$397.37
Two-Story Home
2
Union
1,510
1790612
$734,900
$820,000
4
$543.05
Nicely Upgraded, Greenbelt
3
Union
1,510
1792731
$765,000
$825,000
5
$546.36
Vine Maple Way
4
Vashon
1,570
$849,000
$849,000
$835,000
7
$531.85
Twinberry Way
5
Vancouver
1,910
1782263
$900,000
$1,050,000
7
$549.74
Corner Lot and Clean
6
Vashon
1,601
1802999
$879,000
$1,067,000
1
$666.46
Elevated Greenbelt
7
Bainbridge
1,870
1797560
$839,000
$1,088,500
5
$582.09
Nice Upgrades/ Greenbelt
8
Hemlock
2,170
1790980
$1,179,000
$1,250,000
4
$576.04
Interior Lot /Mid-Upgrades
9
Hemlock
2,170
1792004
$1,198,000
$1,290,000
1
$594.47
Built 2011_Landscaped
10
Cedar
2,431
1799856
$1,250,000
$1,330,000
4
$547.10
Highly Upgraded/Greenbelt
11
Maple
2,590
1806503
$1,295,000
$1,400,000
3
$540.54
Lavishly Upgraded/Big Lot
12
Hemlock
2,330
1796517
$1,298,000
$1,400,000
2
$600.86
Posh Floors/Custom Kitch.
13
Hemlock
2,170
1802197
$1,250,000
$1,435,000
5
$661.29
Fabulous Greenbelt
14
Hemlock
2,170
1804953
$1,399,000
$1,500,000
2
$691.24
Golf Course Lot near Club
15
Oakwood
2,680
1796536
$1,598,000
$1,625,000
1
$606.34
Absolute Best in Class.
The Elephant Serving Buyers and Sellers
I've added dollars per square foot in lieu of the old "asking price when sold" column, as price reductions have been almost non-existent. Prior to 2021, $500.00 per Sq. Ft. had happened less than a dozen times; now it's the new Norm.. Typically, the larger the square footage, the higher the dollars per. This has to do with the demand for more affordable price-range homes. However, things are skewed with all the upper-end Trilogy activity of late. Once pricing stabilizes a bit, you'll see things line up properly. I was honored to represent the Buyers for what I feel, is the nicest home and lot situation to ever be sold in Trilogy. The Golf Course, Mountain, and territorial views Oakwood (shown below) is not only opulently upgraded but is on the sidewalk side of a cul-de-sac, has great parking, Solar Power, Basement Storage, a colossal Sundeck and is one of the youngest homes in Trilogy, built in 2012. It's the highest price ever paid for a Trilogy home, deservedly so and topping the extremely custom Shea Homes Luxury Home Tour showcase homes on the 17th Fairway and which were unavailable for production. After 15 years, that Maryhill, sold by yours truly, no longer holds the record.
---
Golf Course Oakwood Plan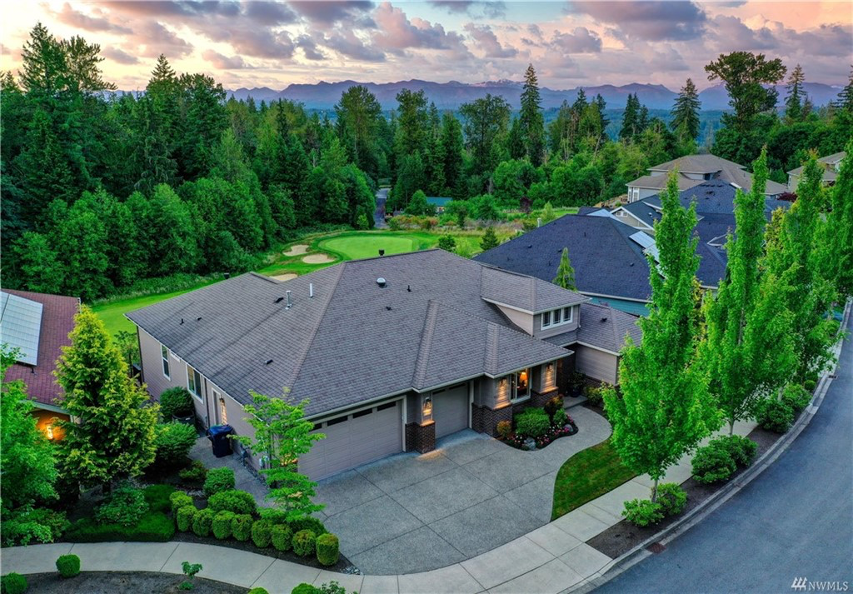 $1,625,000
 The Nicest Situation in Trilogy?
 If there's a more beautiful situation than this rare and exquisite home, I'd sure love to see it because in 17 years, I haven't. The Pachyderm snapped it up for our very deserving new Members.
Welcome and enjoy!
---
Hemlock Plan


Prepared and Sold The Elephant Way in Four Days!
Offered at: $1,179,000
Sold For: $1,250,000
---
 
Five Homes Under Contract Awaiting Closing
Model
Square Footage
NWMLS
Number
Original Asking Price
Asking Price when Sold
Days on Market
Remarks
1
Whidbey
1,670
1802195
$889,000
$889,000
0
The Listing Ink Wasn't Even Dry.
2
Whidbey
1,670
1796212
$950,000
$950,000
1
Fabulous Home Pound for Pound
3
Bainbridge
1,850
1812762
$975,000
$975,000
3
Greenbelt Home Site
4
Vancouver
1,930
1800305
$985,000
$985,000
5
Sold New by the Pachyderm in 2005
5
Cedar
2,419
1802953
$1,285,000
$1,285,000
4
Fantastic Lot in "The Hood".
The Status of these homes are as of the last day of July.
 
The Island Collection was responsible for four of these five listings pending the close of Escrow. Who would have thought we'd see the day when homes well under 2,000 square feet were  toying  with and, in a few cases, surpassing the million-dollar mark…!
 
Three for the Pickins' at end of July, Plus the Elephant's New Vashon…
 
Model
Square Footage
NWMLS
Number
Original Asking Price
Current Asking Price
Days on Market
Remarks
1
Bainbridge
1,870
1814134
$1,000,000
$1,000,000
3
Spectacular with View!
2
Oakwood
2,680
1813743
$1,498,000
$1,498,000
3
Behind Entrance/Backs to Novelty
3
Alder
2,630
1811129
$1,498,000
$1,498,000
10
Very likely these available homes will be under contract by the time you read this. Our new Vashon Listing is close to the Club and will be on the market by the time you are reading this report.
---



The Pachyderm Presents
The Vashon
Offered at $839,000
Serenely Situated, Pleasingly Appointed and… ….Turnkey!
MLS#1821143
---
Elephant Observations and Prognostications…
With 59 closings year-to-date, we're on track for 100 Sales this year, which has been about Par for the better part of the last decade. New listings are quickly going under contract as Buyers and Brokers race to secure them before they're gone. However, the Northwest Multiple Listing Service reports that the number of new listings last month outgained the homes going under contract by a small margin. This trend should slowly continue as more Buyers get settled into abodes. In my numerous Broker conversations and personal experience, there aren't as many offers on listings as there were earlier in the year. This makes it important to analyze and work any offer received carefully.
We're coming down the home stretch toward the typical Fall slowdown,  but this is no typical year. The norm is to slow toward the end of August with a lull after Labor Day. Usually, there's a short flurry of new listings a week or two later and then on to baby steps to the end of the year. If Covid restrictions remain loose, we may find those suffering from Cabin Fever taking  vacations, which could slow things sooner than normal. For many years, I've had a pretty accurate Crystal Ball. I'm a bit hesitant these days and we'll see what happens. One thing remains truer than ever; within reason, you can't underprice but you still can overprice! Going for the Moon will dramatically reduce  Brokers bringing potential Buyers to see your home and likely end in disappointment.  If you price a tad under the market, you're sure to be successful. The market will take care of the end price.
That's a wrap for July. Myself and those who help me prepare this market hope you've enjoyed reading and will share your feedback. Until next time, take the best of care.
Month over Month Stats:
| | | | | | | | | | | | | | |
| --- | --- | --- | --- | --- | --- | --- | --- | --- | --- | --- | --- | --- | --- |
| | Jan. | Feb. | Mar. | April | May | June | July | Aug. | Sept. | Oct. | Nov. | Dec. | YTD |
| $old | 6 | 2 | 8 | 6 | 12 | 10 | 15 | | | | | | 59 |
| Pending | 4 | 6 | 5 | 9 | 8 | 15 | 5 | | | | | | |
| Active | 1 | 3 | 0 | 1 | 2 | 1 | 3 | | | | | | |
| $old D.O.M. | 5 | 3 | 5 | 20 | 4 | 6 | 5 | | | | | | |
| Active D.O.M. | 8 | 0 | 0 | 10 | 24 | 7 | 5 | | | | | | |
Go Hawks!
---

Zillow Review
Devin will not disappoint. He walks the talk and is fair and very professional. Trust him with your personal visions and details and he will guide the process toward meeting your goals. He will keep you informed in an honest and truthful way whether the subject is positive or negative. He has the experience and knowledge to work through any difficulty. If you want your transaction to be successful, you can count on Devin.
Gordon Hosmer | 12417 Adair Creek Way NE, Redmond, WA 98053
Read My 100+ Five Star Reviews on my Amazing Success Stories Page.
---
Trilogy Market Report
If you'd like to join the hundreds of Trilogy Members who get these monthly reports DAYS SOONER via E-Newsletter, Signup For The Trilogy Market Report and we'd be happy to add you to our list of in the know recipients.
---
Award-winning Real Estate Agents in greater Seattle
Five Star…the definition of professional excellence