Presented By Devin Sanford Homes. 2019 Trilogy sales plummet after nine year  run…why? Are we becoming known as a discount neighborhood?
Elephant atonement—raising the trunk; back up!
First a quick wrap up of December 2019 final sales…
Model
Square Footage
NWMLS
Number
Original Asking Price
Asking Price when Sold
Final Sale Price
Days on Market
Remarks
1
Chelan
1,300
1542841
$549,500
$549,500
$525,000
8
Attached Home
2
Orchard
1,436
1528373
$648,000
$648,000
$630,725
34
Attached on 2 sides
3
Washington
1,910
1532530
$688,000
$688,000
$670,000
31
1.5 Story attached
There were three sales to finish out 2019. Each were attached homes, whether side-by-side, like the Chelan and Washington plans from the "Lakes Collection"  or whether by  the garage and a common wall,    as in the Orchard plan from the "Port Collection." The three homes averaged 24 days on market, and all sold for less than asking price, averaging 3.25%; two were listed by our aggressive 1% listing fee brokers advertising a 2.5% savings over traditional listing fees.
Year-Over-Year Units Recap
| | | | | | | | | | |
| --- | --- | --- | --- | --- | --- | --- | --- | --- | --- |
| | 2011 | 2012 | 2013 | 2014 | 2015 | 2016 | 2017 | 2018 | 2019 |
| Resales | 74 | 87 | 103 | 99 | 102 | 120 | 104 | 102 | 78 |
| Shea Homes New Construction | 9 | 10 | 9 | 3 | — | — | — | — | — |
| Total Sold Homes | 83 | 97 | 112 | 102 | 102 | 120 | 104 | 101 | 78 |
 – An Obvious Fallout from the Steady Trend
2019 Trilogy Sales Plummet After Six Year Run…Why?
There were a mere 78 Trilogy homes sold during 2019, the lowest number since 2010, when there were 72 and we were just beginning the recovery from the big crash. We eased up to 83, then 97 respectively  for  the next two years and, since then, it's been smooth sailing and steady Seas in the 100+ units' range. So, what happened? Around this time last year, the Eighth  Edition  of  the Trilogy at Redmond Ridge Year in Review for 2018 hit your mailboxes. We recapped of 2018 being "another banner year" although it was a bit "tumultuous". 2018 hit highs of 12,15 and 17 sales a few months, yet the remaining months were all single digits. Despite ups and downs, it balanced out to be another consistent 100+ units for the sixth consecutive year. Why was 2019 so below average?
Yes, there's been much in the news of inventory shortages throughout Western Washington. However, that's been going on for a few years now and is, largely due to the incredibly strong job market here and housing not being able  to keep up with demand. We're  a rapidly growing area of the country. However, once again, I'll share that Trilogy Members are primarily not the working class. We haven't had a shortage of inventory. There are the same 1,522 homes, 23 Floor plans and we are the same, mostly retired demographic. I've been on the front lines here for 16 years and, with little exception, the chatter around Trilogy is not how hard everyone is working every day or how terrible traffic was on the way home from the office. Therefore, our Members have come and gone at a reliable pace for nearly a decade. We didn't gradually go down in sales. We fell off the cliff all at once! Why?
Are we Becoming Known as a Discount Neighborhood?
This is genuine concern. The Realtor consensus is that Trilogy is becoming a discount neighborhood. Brokers are talking about it and they don't like it. It's unambiguous, unprecedented and don't think for a moment that it's happening in every community. It is NOT. Brokers bring the subject up to me asking, "What the heck is going on? I'll take my Buyers elsewhere." Due to ethics, my responses are brief with them, but I certainly can convey, through freedom of speech, the concern to our Members.
I can attest that I've had  more  than  one Broker  thank me for offering a traditional commission and shared they made the "full-Price" offer on my Sellers' home over another with a reduced commission. It's sad  but  true. "We work hard  for our money"  they say. Regardless of the listing percentage, I've held  strong  in  encouraging my Sellers to offer a typical Buyers' Broker commission. Sellers know when Buyers' Agents are paid less than the status quo, initiated by a lower selling office commission offering in the online listing, they  are less motivated  to get involved in a pricing  battle. It  takes  work. Brokers and their Buyers therefore are lessening the likelihood of homes selling for the asking price, let alone more.
Where is the colorful array of Real Estate signs? All  I see are black and white signs everywhere. What happened to our healthy marketplace, the fair playing field? Everyone knows Sellers should interview more than one broker but are they? What will you do when you list for sale? Will you fall for the lower listing fee hook and potentially deter Buyer's Brokers by offering them less, perhaps sell to the first Buyer that comes along? The Northwest Multiple provides for offers to be reviewed in two ways. Listing Agents may advertise "Sellers intend to review offers upon receipt" or "Seller is reviewing offers on a specific offer review date". Yes, it's more brain and phone work to seek multiple offers but don't Sellers deserve our best effort? Isn't that what Sellers are paying for; or are they? Yet, currently, I see not a single Trilogy home listed with a future  review  date.  Why?  Is  taking the first offer that comes along what Trilogy Members want? Do we want to be known as an "Easy Pickings Neighborhood" by the  Realtor  community?  Certainly, they coach their Buyers. The Elephant prefers to build up competition, whenever the home situation allows, thus assisting to maximize my Sellers' proceeds and elevate the home values in the community altogether.
What will you do when it comes time to sell? Regardless of your potentially deep pockets, will you care about the neighbors you leave behind or go for the quick buck in lieu of, perhaps, the highest buck which would support subsequent higher prices within the community? Others may need that extra five figures and the community should be known for demanding a good price; not an  easy place to steal a home. So, now what?
Elephant Atonement – Raising the Trunk Back Up!
If you will, allow me to share a little bit, after a deep look within. I'm very positive about the future of Trilogy. I believe that Trilogy is a community of Members that love the idea of living, playing and relaxing where everyone gets along, shares common interests and looks out for each other. I hope you don't mind that I want to be a part of that. I can't help it. Having assisted in developing Trilogy at Redmond Ridge , the New Home Sales Tour for all Trilogy Communities and, for a time, thrived living here, then serving Buyers and Sellers and assisting them in whatever it is they're  trying  to accomplish, I've developed a deep sense of love and loyalty to the people and the wonderful concept of Trilogy. New Homes, New Friends and New Beginnings means something  to me, as it does  to many of you.
With  the integrity and sustainability of Trilogy at  heart,   I wish to offer a sincere apology for my recent 1% advertisements. I am truly sorry for having let some of you down who may have  felt  disappointed  or perhaps, that I caved in. Ultimately, no-one was more disappointed in me than myself. I felt terrible realizing I had lowered myself to the level of the very thing so many in my field despise. Notwithstanding, it took the action of my move to quickly make me see clearly what I had done. Know that I deliberated about what to do for years before doing it. Feeling I had no other choice, I felt, if I were to discount my rate, Sellers would choose my experience over the competition and at least I'd be able to continue providing superior service and keep home values up. The only thing is, I felt what everyone feels when they're working for less money; compelled to do less but I could not. I signed three quick listings, still providing superior service and getting full-price or better for each of them in short order. What I realized immediately was that spreading discount commissions around was not good for Homeowners, my self-respect or my reputation. Brokers, surprisingly, called me and supported  my  reason  for doing it. It doesn't matter. It wasn't the best plan and needed to be short lived.
I was wrong. I should have stayed the course. It turns out two of the three sales I've had since the offering, were going to hire me anyway. One of them had been listed prior with the competition who failed to sell their home. Together, the Sellers and I got it done. This was the third time I've been in the same situation of picking up the pieces after the same Brokers failed. Congratulations to all three of you recently having sold your homes. I thoroughly enjoy working with you and am very grateful for your business.
The most important thing here is that we're back on track. I will not succumb to the level of others who would endeavor to conquer a neighborhood for ego or the quick production line buck. I'll not lower my standards again and I'll stick to what I wrote months ago, "I will not discount me, and I will not discount you." Elephants are supposed to stand strong and never forget. I won't forget this promise again.
Taking it to the Next Level with Compass
After 20 years helping clients in the Greater Seattle market, I've joined Compass, a technology-driven real estate company. With innovative tools and exclusive programs, Compass empowers me to redefine the buying and selling experience for my clients and is the premier Luxury Home real estate company in our region and across the nation.
With programs like Compass Concierge, our zero upfront costs and no interest home preparation tool, our Sellers have a hassle-free way to sell their home faster and for a higher price. The program provides Sellers a way to pay for home preparation, staging and even renovations to ensure you get the best price. Tap into a new pool of Buyers when you work with me. Compass Bridge Loan Services gives homeowners the purchasing power to make an offer on a new home without waiting to sell their existing one. That means I can help access buyers who are ready and able to move quickly when they see a house like yours on the market.
With a global and digital presence in over 50 nations around the world and recognizing that your Buyer may be soured abroad, Compass has forged connections with the key digital real estate destinations on every continent. In addition, with our in-house creative marketing agency, every single Compass marketing piece, form multipage brochures to custom mailers to open house handouts, creates a cohesive story around your property and elevates it to luxury status.
I'm putting my money where my mouth is. This move is part of my commitment to help my Trilogy clients and the entire community be recognized as the Luxury Home & Resort Lifestyle community that it deserves to be. Okay, enough said. Here's a brief report on a couple of sales for January and we'll be back with our February report of findings, facts and figures in what's shaping up to finish as a very strong month.
January started out like December ending with only attached home sales. The Pachyderm produced the first closing of 2020, setting a new all-time high pricing record for an attached Orchard floor plan. The Sellers helped with a strong presentation bringing 100% of asking price in just two days. The Chelan was listed by our 1% listing fee team. It brought 95.92% of original asking price in 74 days.
That's a wrap for now! Thanks so much for reading!!!
---

Zillow Review
We have dealt with quite a few realtors in our time. Approximately 59 years. Our experience with Devin Sanford has been the best of all. He was prompt and very helpful. We were full of questions and Devin was ever patient  and  kind. We highly recommend Devin and would use him again if the need arises.
Read My 100+ Five Star Reviews on my Amazing Success Stories Page.
---
Trilogy Market Report
If you'd like to join the hundreds of Trilogy Members who get these monthly reports DAYS SOONER via E-Newsletter, Signup For The Trilogy Market Report and we'd be happy to add you to our list of in the know recipients.
---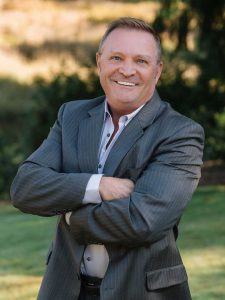 DEVIN SANFORD
Managing Broker
425.501.8424 | [email protected]
700 110th Ave NE, Suite 270
Bellevue, WA 98004