Presented By Devin Sanford Homes
Two Sales for January & February, March Explodes with Nine. Insane Appreciation, Bidding Wars Continue…
Value in Signing a Buyer's Agency Agreement…
January Jumpstarts with Two Sales
Model
Square Footage
NWMLS
Number
Original Asking Price
Final Sale Price
Days on Market
Dollars/Per Sq. Ft.
Percent of Asking Price
1
Vashon
1,601
1875083
$950,000
$1,221,000
6
$762.65
128.53%
2
Bainbridge
1,860
1875828
$1,088,000
$1,311,000
2
$704.84
120.50%
The Elephant Representing Buyers.
The Island Collection bangs out the first two closings of the year with both homes going for more than 20% of the asking price within days, a sure product of pent-up demand. I was honored to serve a wonderful couple from California into the first Bainbridge of the year for just over 1.3 million. In the following weeks, the smaller Whidbey Plan would threaten the 1.4-million-dollar mark not once, not twice but thrice. They had good timing, eyes and ears of their nearby daughter and son-in-law and trust in the Elephant's knowledge, never entering the property until paid for. They are the second California couple I've helped in this manner over the last few months; not so coincidentally at the same sales price. Pre-COVID, purchasing site unseen was rare. For out of towners, it is not unusual now. Even though the pandemic restrictions have loosened up, long distance investing has still not slowed. With little exception, each new listing has an offer review date about five days out, yet many accept a strong offer early. There may not be time to get on a plane and if you snooze, you lose.
---


Lovely Bainbridge on Mahonia Secured by the Elephant. $1,311,000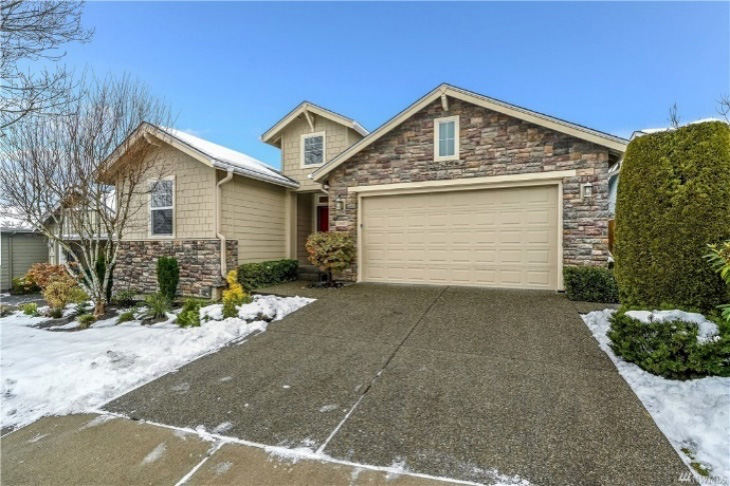 ---
February Produces Two Closing Equaling January
Model
Square Footage
NWMLS
Number
Original Asking Price
Final Sale Price
Days on Market
Dollars/Per Sq. Ft.
Percent of Asking Price
1
Discovery
1350
1877436
$850,000
$960,000
5
$711.11
112.94%
2
Vashon
1570
1878535
$950,000
$950,000
4
$671.97
111.05%
It's more of the same with two sales for February. They were both quick sales receiving more than 10% over the advertised price.
March Explodes with Nine Closings & Stratospheric Prices
Model
Square Footage
NWMLS
Number
Original Asking Price
Final Sale Price
Days on Market
Dollars/Per Sq. Ft.
Percent of Asking Price
1
Discovery
1350
1877436
$875,000
$825,000
9
$622.22
96%
2
Washington
1900
1894986
$850,000
$875,000
6
$460.53
102.94%
3
Union
1510
1895629
$925,000
$900,000
12
$596.03
97.3%
4
Vashon
1560
1881030
$968,000
$970,000
9
$621.79
100.21%
5
Monaco
1590
1879512
$989,000
$1,000,000
4
$628.93
101.11%
6
Union
1590
1884628
$958,000
$1,307,500
5
$865.89
136.48%
7
Whidbey
1680
1894772
$1,188,000
$1,360,000
4
$809.52
114.48%
8
Hemlock
2170
1892965
$1,695,000
$1,890,000
1
$870.97
111.50%
9
Whidbey
1695
1906971
$1,385,000
1,385,000
0
$817.11
100%
When helping to design the Union plan for the Annex Model Gallery on Sunbreak Way, I never imagined the resale market for one would reach the million-dollar mark, let alone surpassing it. With an asking price of $958,000, March revealed a Union consummating for $1,307,500.00 or 136.48% of asking price; Its mind blowing. The home featured a nice Sundeck with lower concrete patio, engineered wood flooring throughout, and the bathrooms sported vinyl flooring and ceramic countertops. It's the second highest dollar per square foot home sold to date.
"The average home has sold more than 11.5% of asking price in 5.5 days, year to date. 11 of the 13 closings sold for 100% of asking price or more. There have only been two homes sold for less than the asking price: both by reduced commission Brokers. One sold for $25k less than full price. The other is the only Seller to suffer a price reduction. Listed by our local team touting a 3.5% savings overall, the home sold for 4% under the original marked price. After calculating a reduced commission on the final sales price, the Sellers received $48,250 less than paying the Broker's full reduced commission on the original asking price. The moral of the story is, don't assume everything will sell itself.
The Whidbey in red entered Escrow never having listed on the Northwest Multiple Listing service. The same duo represented the Seller who missed the bidding war opportunity.
---


"We must always take sides. Neutrality helps the oppressor, never the victim. Silence encourages the tormentor, never the tormented."
Elie Wiesel
---
Buyers, hire a Professional by signing an Agency Agreement.
Although I've served several Buyers each of my 20+ years, for most of the last dozen I've primarily been a Listing Broker. It takes a while to get to that point. Newer Brokers need to learn the ropes and put a little jingle in their pockets before they can spend what it takes to market a property. There's risk involved.
Recently, I've served as many Buyers as Sellers. "Our agent was not getting it done," they report as they watch prices soar and fear settles in. It was challenging representing Buyers before, but it's never been as tough as over the last couple of years due to high demand and diminishing inventory. The average Buyer goes through eight offers before acquiring a property. I'm sure in many of those cases, otherwise good agents simply don't have the experience to compete with the more seasoned professionals in such a competitive market. It's not their fault; it takes time to gain experience. I can count on one hand the clients that have had to offer more than twice. Notwithstanding, it's not only hard on the Buyers but it's a lot of work for the Buyer's Broker having to do the same thing repeatedly and time is money.
Any Real Estate Broker worth their salt makes use of the Buyer's Agency Agreement. Signing one can provide the Buyer with a sense of security. Finding a Broker, you connect with can be a challenge, so when you do find a good match, you can secure their assistance by signing an agreement. By doing so you can lock down their services and instill their trust. A Buyer's Agency Agreement assures your Broker that they'll be the only agent you're working with and will work harder to earn their commission and find you the right home.
Request an Interview. This is proper for both parties to ensure a good match. It has been the beginning of many long-lasting relationships and the avoidance of bad ones. Many Brokers will have the agreement prepared prior to the meeting. If all goes well, it's signed at the end and you're no longer a customer, you're a client.
---
Did you know?
As of January, according to SeattleMet.com eight communities saw a 30% or more increase in median sales prices year-over-year.
1. Bellevue (East of 405) – 100%
a. Median Price – $1,500,000
2. Bellevue (West of 405) – 84.8%
a. Median Price – $2,225,000
3. Newcastle, Factoria, Newport (Eastside, South of I-90) – 63.87%
a. Median Price – $1,417,500
4. Renton Benson Hill – 45.44%
a. Median Price – $$685,000
5. Renton Highlands – 44.15%
a. Median Price – $$831,000
6. Enumclaw – 40.04%
a. Median Price – $$641,250
7. Juanita/Woodinville – 33.44%
a. Median Price – $$1,067,500
8. Kirkland/Bridle Trails – 30.52%
a. Median Price – $1,507,500
9. The smaller neighborhood of Trilogy – $33.7%
a. Median Price – $1,183,967
---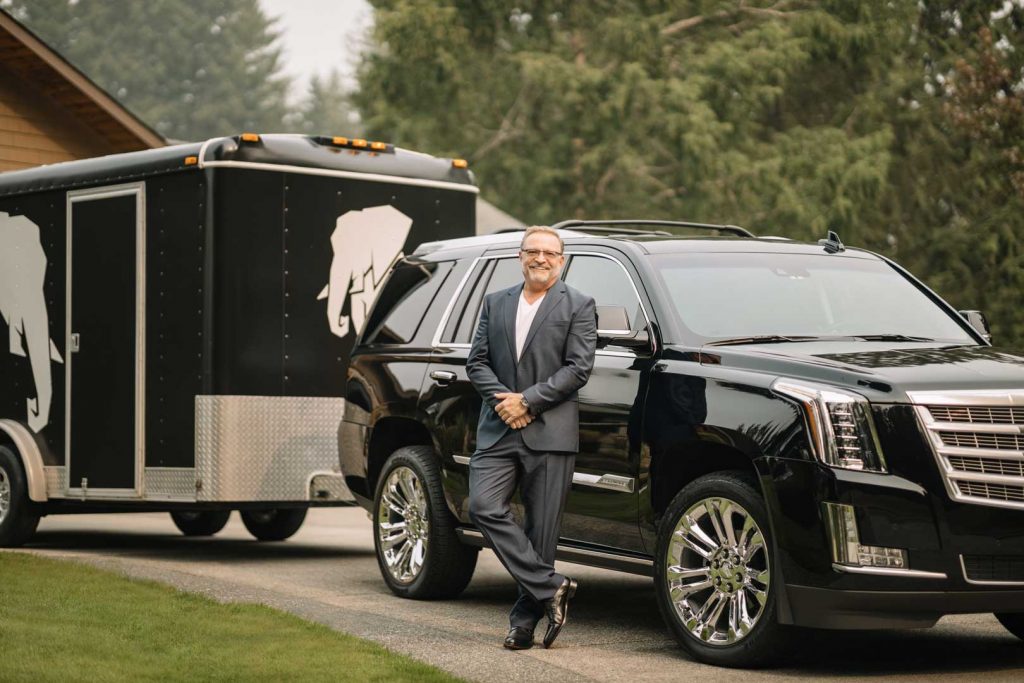 ---
"If you hire people just because they can do a job, they'll work for your money. But if you hire people who believe what you believe, they'll work for you with blood and sweat and tears."
Simon Sinek
---
A reminder to self…
I agreed to sit down for a Buyer's agent interview this last December. We met at the Cascade Club, I bought Latte's and we covered an array of questions. I hadn't prepared an Agreement prior to our meeting as it was short notice, and they were leaving town for several weeks afterward. I collaborated with the Buyers for three months involving numerous, informative emails, phone calls and the sending of new emails while they were out of state and after their return. The perfect home came on the market on a Wednesday mid-afternoon. I sent them the listing immediately and responded at 8:00 Am Thursday to their after-business hours email from the prior evening. Without a call or a text, they reported being "In a flurry of paperwork" the next morning with the Listing Agent whose name hung on the Yard Arm and whom they did not know. By 7:20 PM the same day, the home reported Pending on the NW Multiple. The Agent received both sides and the Buyers acquired the most expensive home ever sold in Trilogy by well over a quarter of a million dollars. It's not hard to figure out what a 3% commission and the loss of wasted time cost me. Do you think I would have benefitted by having a Buyer's Agency Agreement or they by having had their own representation? There are seven larger floor plans that can come up for sale.
Elephant Observations and Prognostications…
Interest rates are rising but that has little to do with warp speed price increases paid for Trilogy homes. Cash is King in bidding wars and Buyers are having to duke it out. I expect supply will not keep up with demand for the unseeable future and Sellers will continue to have the upper hand. I sold Trilogy's first one-million-dollar home back in the Fall of 2005. I expect we'll put a stamp on two million very soon.
The question is, will pricing level out. It's possible, even probable. It's hard to figure out right now. Brokers tend to follow what they see happening in any given community; one over the top sale and kaboom, pricing rises on the next home for sale. Brokers compare subject properties to recent relevant closings and recommend asking prices based upon what they see; it's a monkey see; monkey do kind of thing. As I write this 20th day of April, a $45,000 price reduction has been posted on the NWMLS for the 1% Listing Team's Vancouver on Sunbreak Way. It's been on the market for 13 days. Listing Brokers to follow will no doubt include this in their CMA (Comparative Market Analysis) which could easily lower the next similar home's asking price. Often such a reduction will spur an offer which could be slightly higher than the lowered amount; sometimes less. Either way, it affects the market.
In a strong Seller's market like we have now, if you're not ridiculous, you cannot underprice a home however, you can overprice. The lower the asking price, the more offers you'll get, and the bidding war begins. Buyer's get involved and emotional and often increase their bid over what they had established earlier in their minds as the maximum they would pay. If you price too high, the property can become stigmatized and affect the bottom line adversely. Careful research and examination of relevant sales are vital when establishing an asking price and the presentation must live up to it.
Nine different brokers share the various statuses of NWMLS Listings. It's nice to see things spreading around as high-quality Brokers are getting a good slice of the activity in Trilogy. They're working hard on both sides of the transactions and settling fresh faces into the splendid community. They're coming from the likes of nearby Issaquah, Bellevue, and Kirkland and afar from Seattle, Snohomish, and Burien.
---

Zillow Review
My husband and I asked Devin to find us a beautiful home in a short amount of time. We had sold our California home and were living in a rental. Devin clearly understood the market and knew the best way to structure our offer to be successful. We love our new home and think Devin is the best!
Gail & Jackson | Redmond
Read My 100+ Five Star Reviews on my Amazing Success Stories Page.
---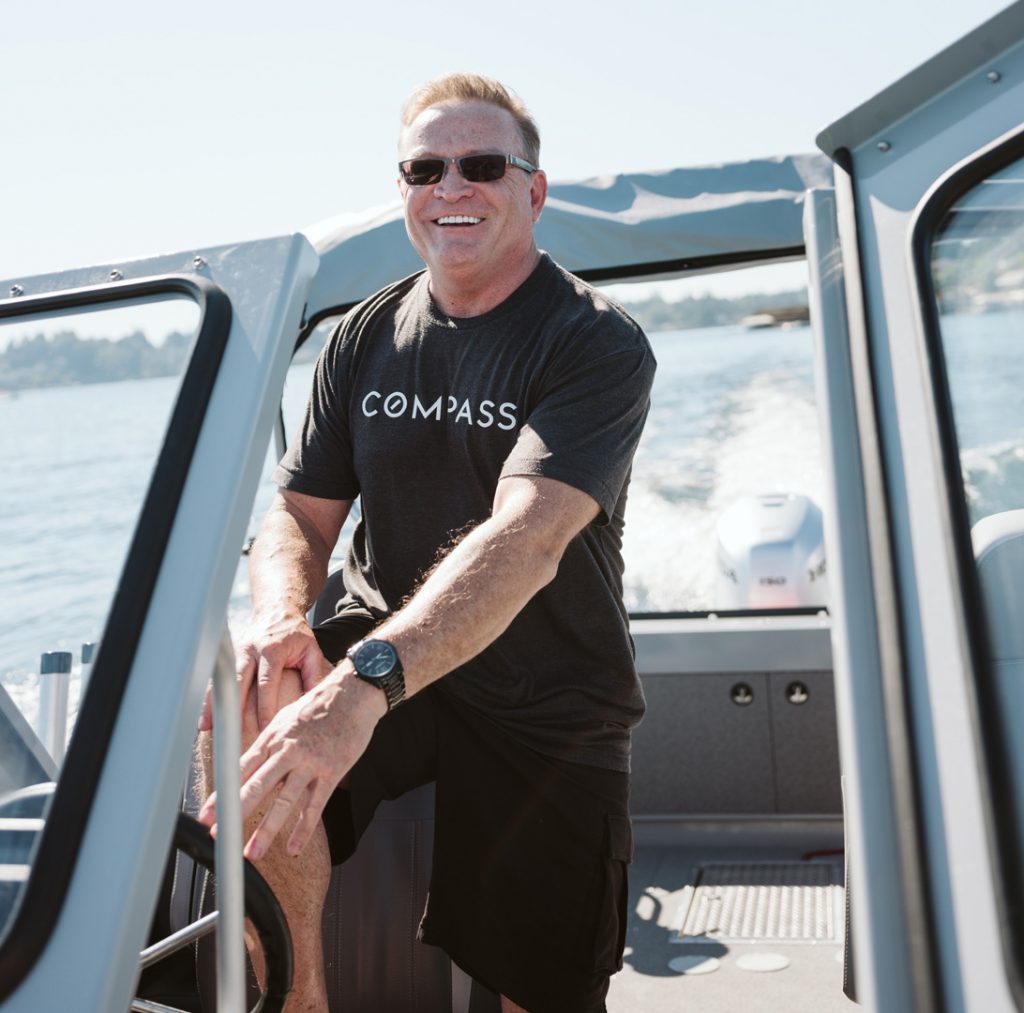 That's a wrap for Quarter One 2022!
We hope you've enjoyed our Trilogy Market Report and hope you see, if we've worked this hard to provide something for FREE, just imagine how hard we'll work when you list your home with "The Elephant" and support team.
Month over Month Stats:
| | | | | | | | | | | | | | |
| --- | --- | --- | --- | --- | --- | --- | --- | --- | --- | --- | --- | --- | --- |
| | Jan. | Feb. | Mar. | April | May | June | July | Aug. | Sept. | Oct. | Nov. | Dec. | YTD |
| $old | 2 | 2 | 9 | | | | | | | | | | 13 |
| Pending | 2 | 3 | 2 | | | | | | | | | | |
| Active | 0 | 1 | 2 | | | | | | | | | | |
| $old D.O.M. | 4 | 5 | 6 | | | | | | | | | | |
| Active D.O.M. | N/A | 5 | 1 | | | | | | | | | | |

Zillow Review
Read My 100+ Five Star Reviews on my Amazing Success Stories Page.
---
Trilogy Market Report
If you'd like to join the hundreds of Trilogy Members who get these monthly reports DAYS SOONER via E-Newsletter, Signup For The Trilogy Market Report and we'd be happy to add you to our list of in the know recipients.
---
Award-winning Real Estate Agents in greater Seattle
Five Star…the definition of professional excellence