Guest Blogger Jim Vogel
Finding a Solution to Downsizing Your Home in Retirement: Should I Keep My Current Home?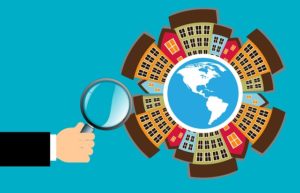 By Jim Vogel  |  Elderaction.org
Everyone looks forward to retirement, but what each person's future retirement holds depends on a variety of factors and decisions made both before and during retirement. One of these decisions is downsizing and the moves made afterward.
Besides the stress and excitement that comes with moving into a new home, seniors that plan on downsizing also take on the stress of determining what to do with their current home. However, there are a number of questions you can ask yourself to determine whether you should keep, sell, or rent out the home. Read on to narrow down your choices.
Sell Your Home to Fund Your Move
Selling a home isn't always a walk in the park, but the money you have tied up in a property can go a long way throughout retirement by padding your savings, paying for future health care, or financing your move to a smaller home.
Your property's value most likely increased in the time you owned it, and every dollar matters at this stage of life. The spare change can also reduce the financial stress that comes from moving. Currently, the national average cost to hire movers is about $1,068, a large chunk of money for anyone living on a strict budget.
Consult Your Family and Finances
Since your home is one of your most valuable assets, figuring out what to do with it when you downsize can weigh heavy on your mind and heart. You might feel compelled to keep it in the family for sentimental reasons or to pass it on because of its value. However, before you decide to keep it for any reason, speak to a financial advisor or sit down with your own finances.
Figure out whether you can afford two mortgages on your fixed income. You know there are hidden costs to being a homeowner, so make estimates of these to account for in potential expenses. Will you be able to keep up with two homes and still afford a comfortable lifestyle?
Once you've determined whether you can afford to keep your old home and your smaller home, talk to your family about what you plan to do with it. Maybe your heirs don't want the responsibility that comes along with maintaining the property, or they plan on moving when away when you do. Perhaps they prefer to take it over now or buy you out of it.
Ultimately, you need to do what's best for yourself. Your family will understand if you must sell to pay for healthcare costs or to finance your down payment on the smaller home you're downsizing for. If you're fortunate enough to have the finances for both, consider renting it out.
Rent Out Your Home
Renting out a property in retirement is a wonderful way to supplement your otherwise fixed or limited income. It's not a small undertaking, however, and thrusts a new set of responsibilities upon your time and wallet.
Before taking on a tenant, you'll have to repair and update your home as needed to meet state and local requirements and maximize potential profits. A safe way to figure out how much it will cost to bring everything to necessary conditions is by hiring an inspector and contractor to provide estimates for essential and possible repairs.
If you'd like, you can also ask your real estate agent to offer advice on how to increase the monthly rental payments through low-cost cosmetic updates. Depending on the location of your home, it might make sense to rent out your home as a vacation rental rather than a long-term rental, which an expert in the local market is capable of navigating.
Being a landlord can become a full-time job with unpredictable hours. Your retirement is limited, so make choices that allow you to live it to the fullest. If being a landlord cuts into the things you want to do, cash in and sell the home to fund your future. You only have a handful of years to accomplish everything you used to daydream about.
Image via Pixabay